Google Summer of Code – roll up for some great open science projects!
The Google Summer of Code mentors have been announced and they include organisations working on some great open science tools. We encourage anyone who works with or knows keen undergraduate coders to promote this opportunity to participate in the summer programme.
Time is short as the deadline for applications is 21 March and ideally student would already be in contact with mentoring organisations, but do spread the word!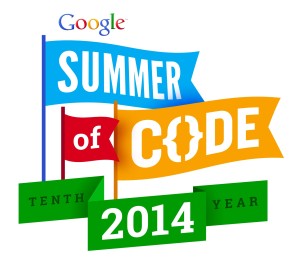 Plus many more on the full mentors list…
We hope to see even more organisations with open science projects involved in 2015 and play a role in promoting this increase. If you think you would like to mentor for GSoC, do make use of the open-science mailing list to draw on the advice and experience of those who have been through the process before and bounce ideas around.